One of the reasons why I love design so much is that each client and project are unique, so no two jobs are ever the same. Another reason is so that I can live vicariously through my clients homes. My tastes are so varied I'd have to have 6 homes to cover off all my own interests!
Grey has been a favourite colour of mine for awhile, specifically ICI's Chinchilla White, a warm browny grey. Sadly my own home cannot be completely re-done every time I fall in love with a new colour.
The project below showcases the concept board I started with for inspiration on a recent project and the photos of the finished project so that you can see how everything was incorporated.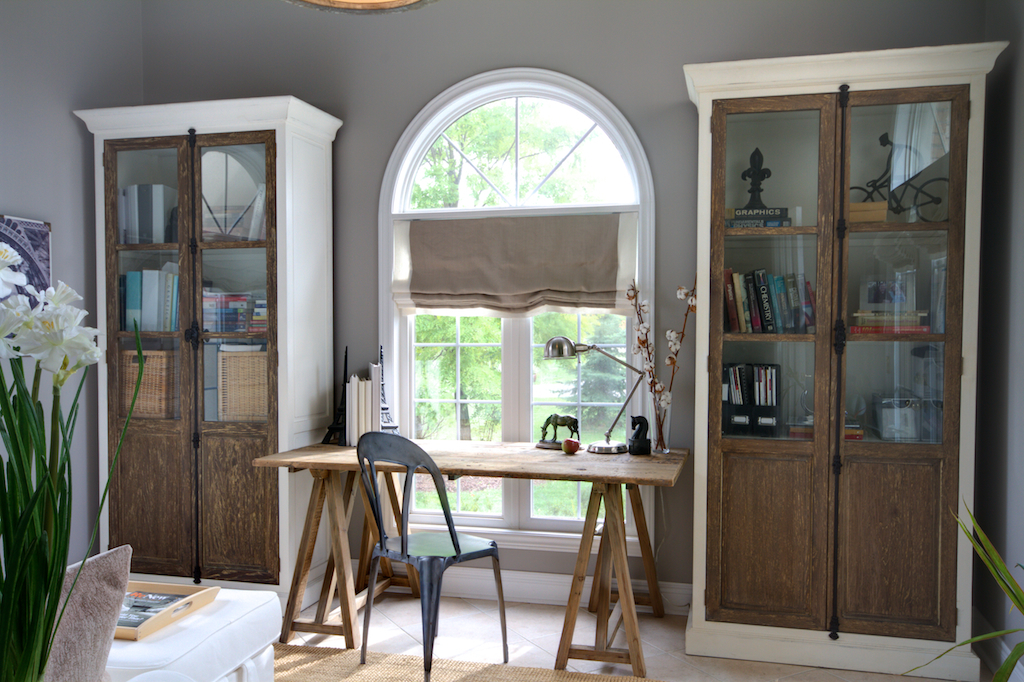 I love this light filled space!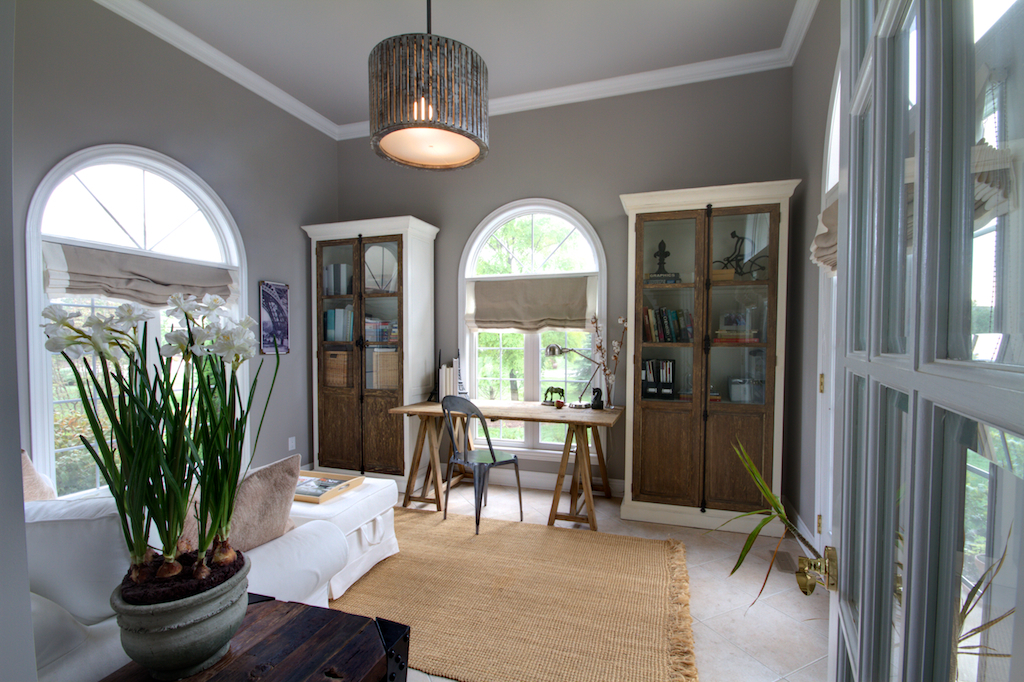 We painted a 50% reduction of the wall colour on the ceiling to wrap the room in the warm grey. Adding a custom shield in frosted acrylic to the bottom of the pendant helped to diffuse some harsh glare from the exposed bulbs.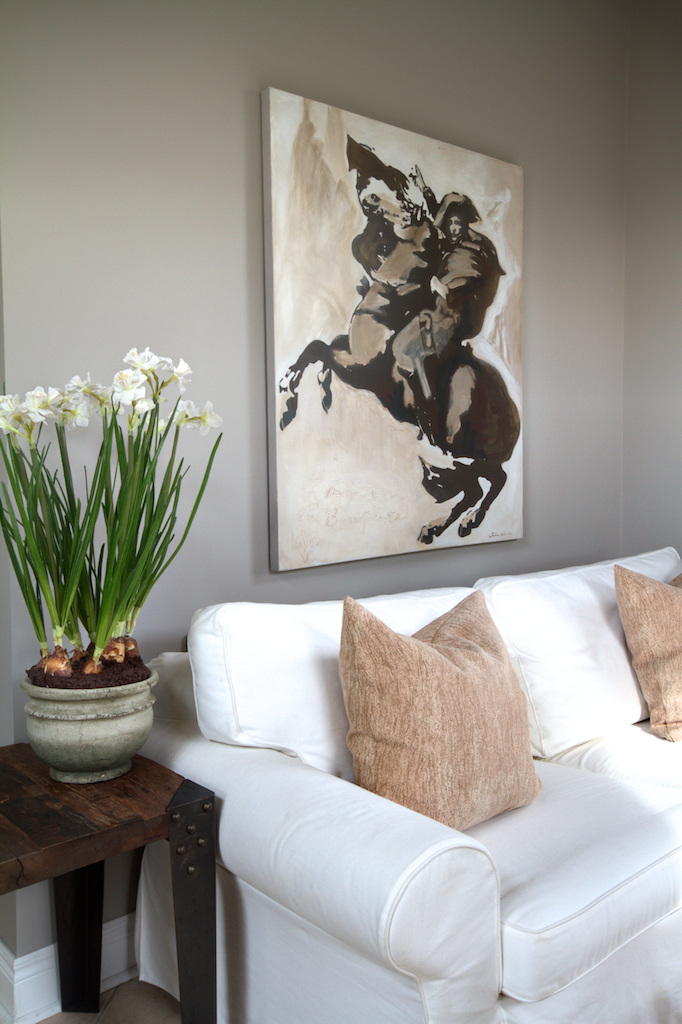 I had purchased this abstract Napolean piece for myself, thinking I could incorporate my beloved grey into my office. Sadly the painting is large and my office is small and I had to make room for annoying functional office tools, such as fabric books, paint swatches etc. Fortunately for my client it was the perfect fit, especially since they are both horse lovers. However I did ask for first right of refusal if she ever tires of it:)